Autoque QTV Hi-Brite Teleprompter System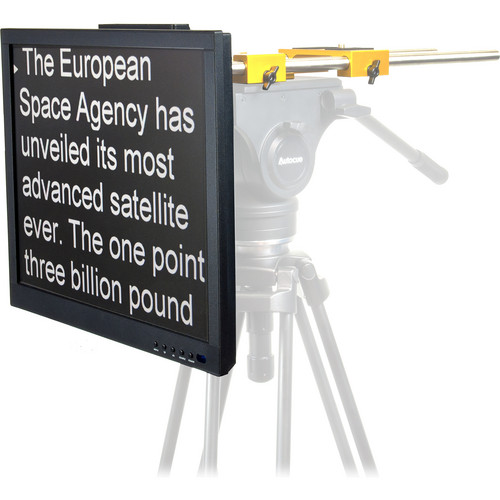 Our Autocue/QTV high-bright teleprompter monitor is ideal for shooting outdoors due to its brilliant, easy to read 12" flat screen. There are unlimited fonts available with easily changeable sizes and colors, and the laptop based system makes on-location script changes a breeze. The system can be rigged for on camera shoot-thru or off camera and can be battery powered for use in the field.
The Autoque Presidential system includes two setups with 17" monitors reflecting into the 12"high by 9" wide glass. The telescoping poles can be raised/lowered as needed to accommodate the speaker's height. Our full-time prompter operator has 15+ years experience with corporate, commercial, and live event prompting, so he's used to fast-paced, ever-changing prompting environments.