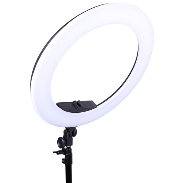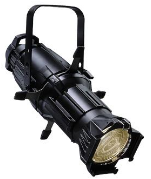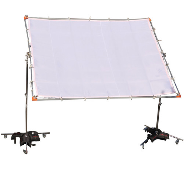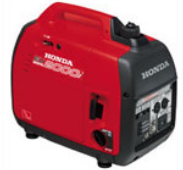 DRACAST HALO 19" BI-COLOR

DIMMABLE RING LIGHT
VARIOUS TYPES OF

GRIP AND RIGGING GEAR
HONDA 2000-WATT

PORTABLE GENERATOR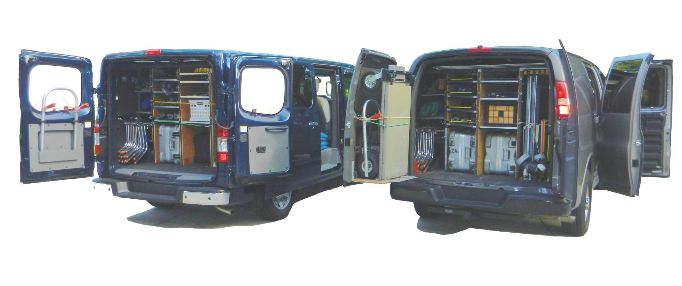 To accompany our camera packages, GPS has a variety of lighting and grip equipment. We have two extensive 1-ton grip van packages which can be outfitted with tungsten Arri lighting kits, LEDs, HMIs, grip and rigging gear, etc. We don't pretend to own
it all, although our relationships with local vendors allow us to provide everything needed.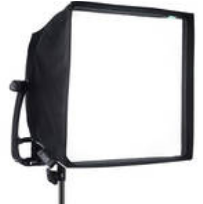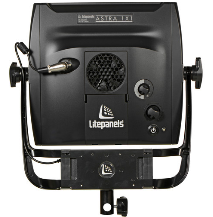 The Litepanels Astra 1x1 bi-color/dimmable LED panel is four times brighter than the original 1x1 LED panels and put out no heat. The light can be powered off ac power or a gold-mount battery and includes a Litepanels snapbag softbox diffuser and opal frost front gel.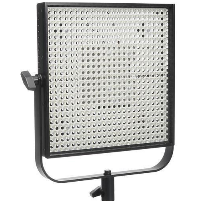 GPS offers three 1x1 LED panels and one 9"x9" LED panel, all are bi-color and dimmable and can run off ac power or gold-mount batteries. Included are two Chimera softboxes and two sets of barndoors for the 1x1s.
Westcott FLEX 10"x10" Daylight Mats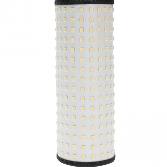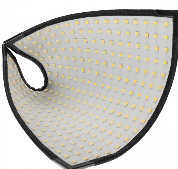 We have two of the Westcott FLEX 10"x10" Daylight 55-watt LED light mats that weigh 7 oz. each, are 5600 degrees daylight balanced, are dimmable from 5% to 100%, and are water-resistant. The mats are bendable and flexible and can be rigged almost anywhere from tight corners to car interiors. They can be ac powered or a D-tap powered with a gold-mount battery.
K5600 Joker 400-watt HMI Light Kit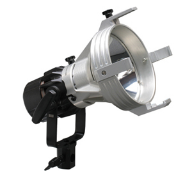 GPS has a kit with 2 Joker 400-watt HMI lights which includes the lights, ballasts, Chimeras, barndoors with various lenses, and header cables. We also have a 45" Softube that converts the light into a soft linear light source,
Each of our three ARRI Softbank tungsten light kits include three 650-watt fresnels, one 300-watt fresnel, and two 150-watt fresnels. All lights come with barndoors except the 1K and other extras include light stands, diffusion and theatrical gels, scrims, C-47s, blackwrap, dimmers, and stingers.
Our ARRI 2-light 2K Tungsten light kit includes the two 2000-watt lights with barndoors, light stands, and a Chimera XL quartz softlight.
ARRI 2-light 2K Tungsten Light Kit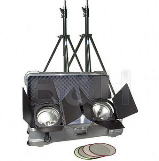 Quasar Science Q-LED X Crossfade 4' Lamps
The Quasar 4' tubes [we have 2] or dimmable and flicker-free, you can dial in your desired color temperature anywhere between Tungsten 2000 degrees to daylight 6000 degrees without producing any heat. the tubes can be used individually or ganged together to make a large soft lighting source. AC power only.
Quasar Science Q-Rainbow RGBX 2' LED Lamps
We have two of these 2' lamps which can be set anywhere between 2000 degrees and 6000 degrees color temperature wise but with the RGB can be set to any color you desire. There are presets for blue, cyan, green, yellow, orange, red, magenta, and purple all with full control of intensity, kelvin, hue, and saturation. There are also special effects built in including police lights, fire, short circuit, paparazzi, and strobe. These tubes can be run off AC power or battery power.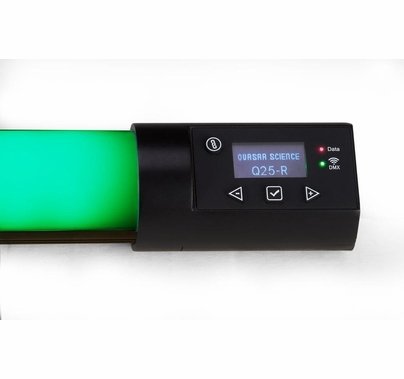 Genaray Torpedo LED Fresnel 3-Light Kit
The Torpedo lights can be adjusted color temperature wise from 3200 tungsten to 5600 degrees daylight. The fresnel-style lens focuses the beam from a 15 degree spot with a long throw to a wide 75 degree flood and come complete with barndoors or a softbox. Can be powered by battery or house power.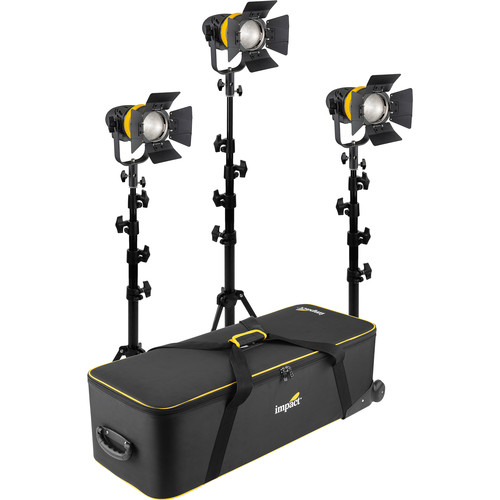 Nanlite PavoTube 6C 10" RGBWW LED Tube Light
The two Nanlite Pavotubes are 10" RGBWW LED tube lights have a variable color temp from 2700 to 6500 degrees as well as red, gree, and blue LEDs that let you select up to 360 colors with hue control and dimming from 0 to 100%. They have internal batteries that lasts 65 minutes at 100% on a full charge. Other lighting effects include flash, pulse, storm, police car, TV, paparazzi, fire, disco, fireworks, and explosion.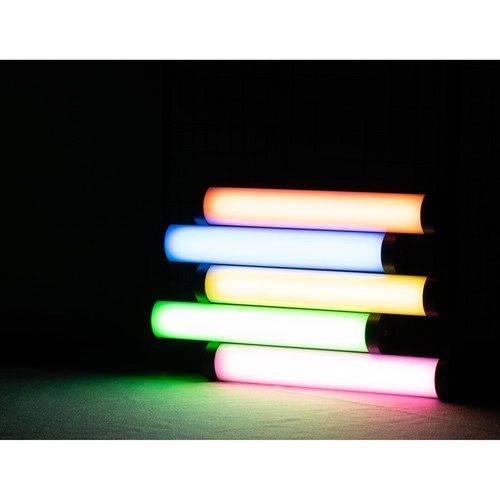 Aputure Light Storm LS-600d PRO Daylight LED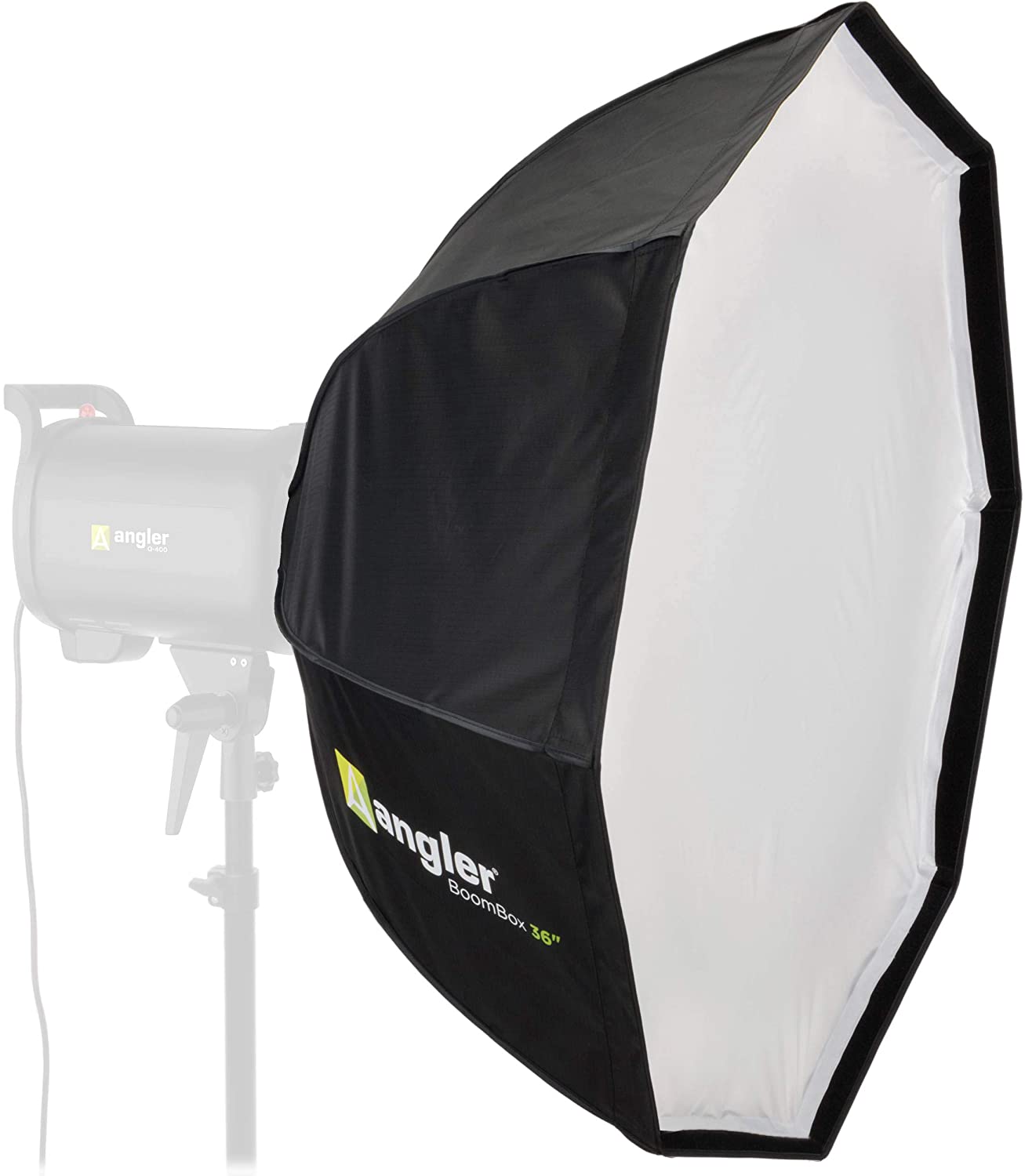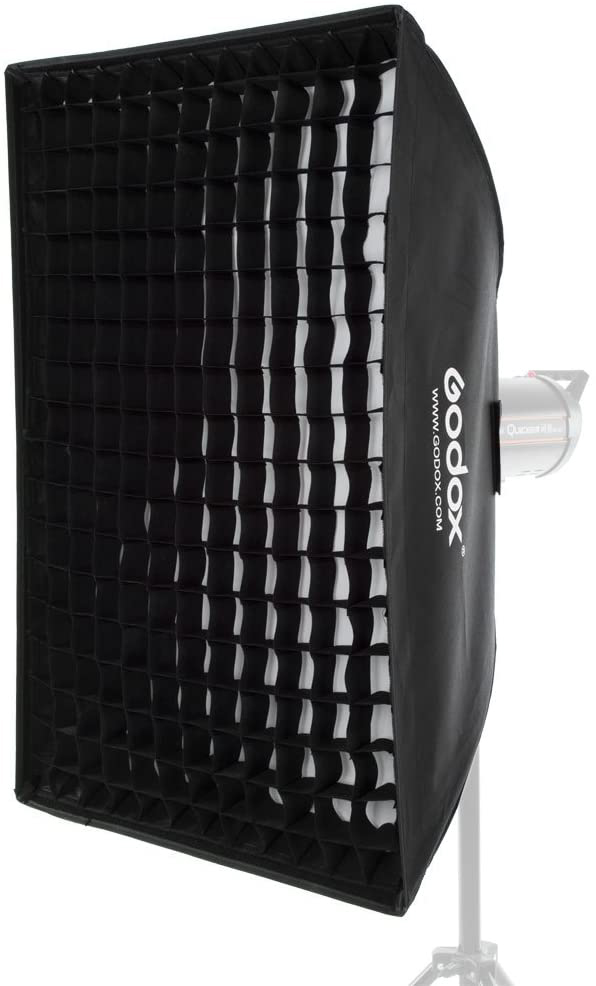 The LS-600d PRO is the immensely bright 600-watt COB LED that positions itself as one of the brightest point source LEDs on the market. With only a 720-watt max. power draw this light approaches the brightness of a 1200-watt HMI at a fraction of their total energy consumption, allowing you to easily power it from a single circuit. It features an extensive menu, has a built-in dimmer, eight built-in lighting effects and can be powered off two 26-volt gold-mount batteries. GPS offers two softbox configurations.
Arri 650-watt Daylight LED Fresnel Light
GPS has converted one of their 650-watt fresnels into a daylight balanced LED light. You get the same focusing powers and use of barndoors as a standard tungsten light but in a cool daylight LED.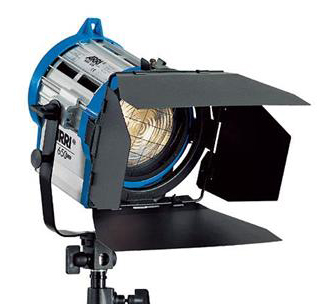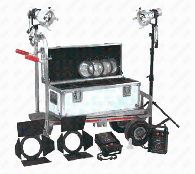 Chimera Triolet with Chimera 30 degree Lantern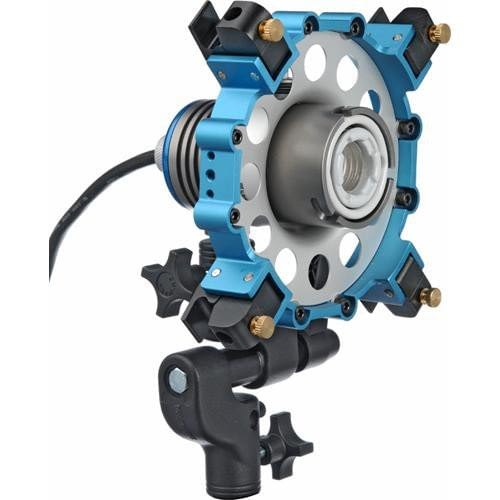 The Chimera Triolet with quick release speed ring allows for easy mounting of the Chimera 30 degree lantern. The lanterns are a durable replacements for the traditional paper ball or China ball and can handle a maximum of 100 watts. The Chimera lantern features a removeable skirt that lets you flag either one or two sides of the lantern for more control. This package comes with six dimmable LED bulbs that are adjustable anywhere between 3200 and 5600 degrees by use of a remote control - so once the lantern is in position you have full control over the brightness and color temperature. Adapters are included that allow you to mount anywhere from one to five bulbs simultaneously.
Aputure Light Storm LS-300x Bi-Color LED Light
The Aputure LS-300X LED light goes beyond traditional bi-color lighting with a color temperature range from 2700 to 6500 degrees Kelvin providing warmer tungsten tones and cooler daylight tones. There is a built-in flicker-free dimmer and nine different lightin effects. The light can be battery powered from two gold-mount batteries for use away from any AC sources. Perfect for interviews in any location and comes with the fresnel2x, two different softboxes and barndoors.
Aputure Light Storm LS-60x Bi-Color LED Light
The Aputure LS-60x LED light features independent control over spot/flood [15 to 45 degrees], light intensity [o to 100%], power options [A/C or battery], and adjustable color temperature from 2700 to 6500 degrees. The light also features nine built-in lighting effects and is weather resistant while putting out very little heat. The package includes barndoors and a Bowens mount adapter to allow the use of included softboxes.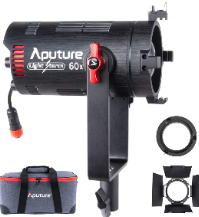 Savage LED Bi-Color 50-watt Bulbs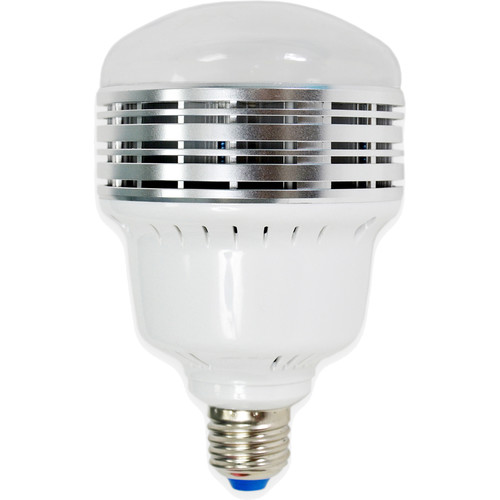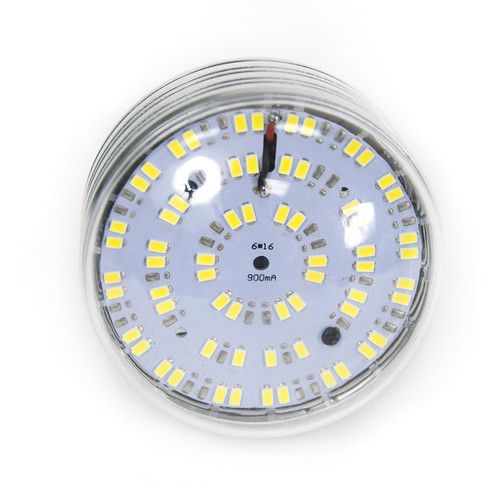 GPS has six of the Savage LED Bi-Color 50-watt bulbs that can be used independently or with our Chimera Triolet rigs. The color temperature is variable between 3200 and 5600 degrees Kelvin and are adjustable with an included wireless remote. The bulbs are equivalent to a 350-watt tungsten bulb and there is a built-in fan to control heat.