Sony FS700 Camera Package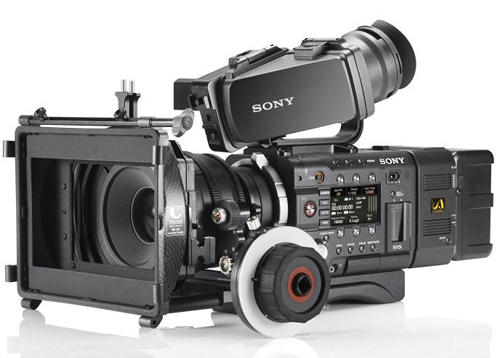 GPS has two F55 camera packages available. The F55 features a Super35 image sensor and is capable of recording HD, 2K, UHD, and 4K internally as well as 2K and 4K RAW by using the AXS-R5 recorder attached. The cameras accept PL-mount, Nikon mount, and Sony FZ mount lenses.
The Sony FS700 4K Super 35mm camera captures stunning images in a variety of frame rates including 120 and 240fps in HD, plus 480 and 960fps at a reduced resolution. The camera accepts Sony E-mount, PL and Nikon mount lenses with an adapter and can also be used bare bones or fully rigged with the Gratical OLED viewfinder.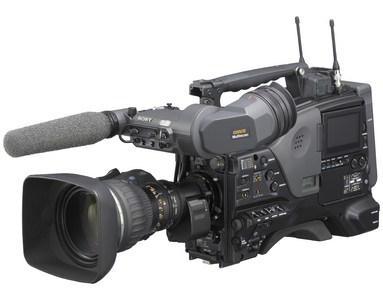 GPS has two Sony F800 XDCAM packages. The XDCAMs are capable of recording HD at various frame rates between 4 and 60fps in addition to 24p, 30p, and 60i. The camera also feature timelapse shooting mode and has an image cache.
The Sony FS7 with the XDCA back [which allows TC in/out and ProRez recording] records HD, 2K, & 4K up to 180 fps. The package includes a Zacuto Gratical Eye eyepiece, and a Shape baseplate/shoulderpad which accepts rods for mounting lens supports and follow-focus. Lens options include a Sony 18-110mm zoom, PL-mount lenses, Canon broadcast zoom lenses, and Nikon DSLR lenses. See lenses/adapters tab for more info and adapter options.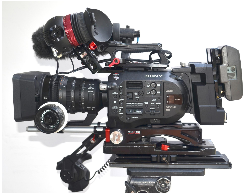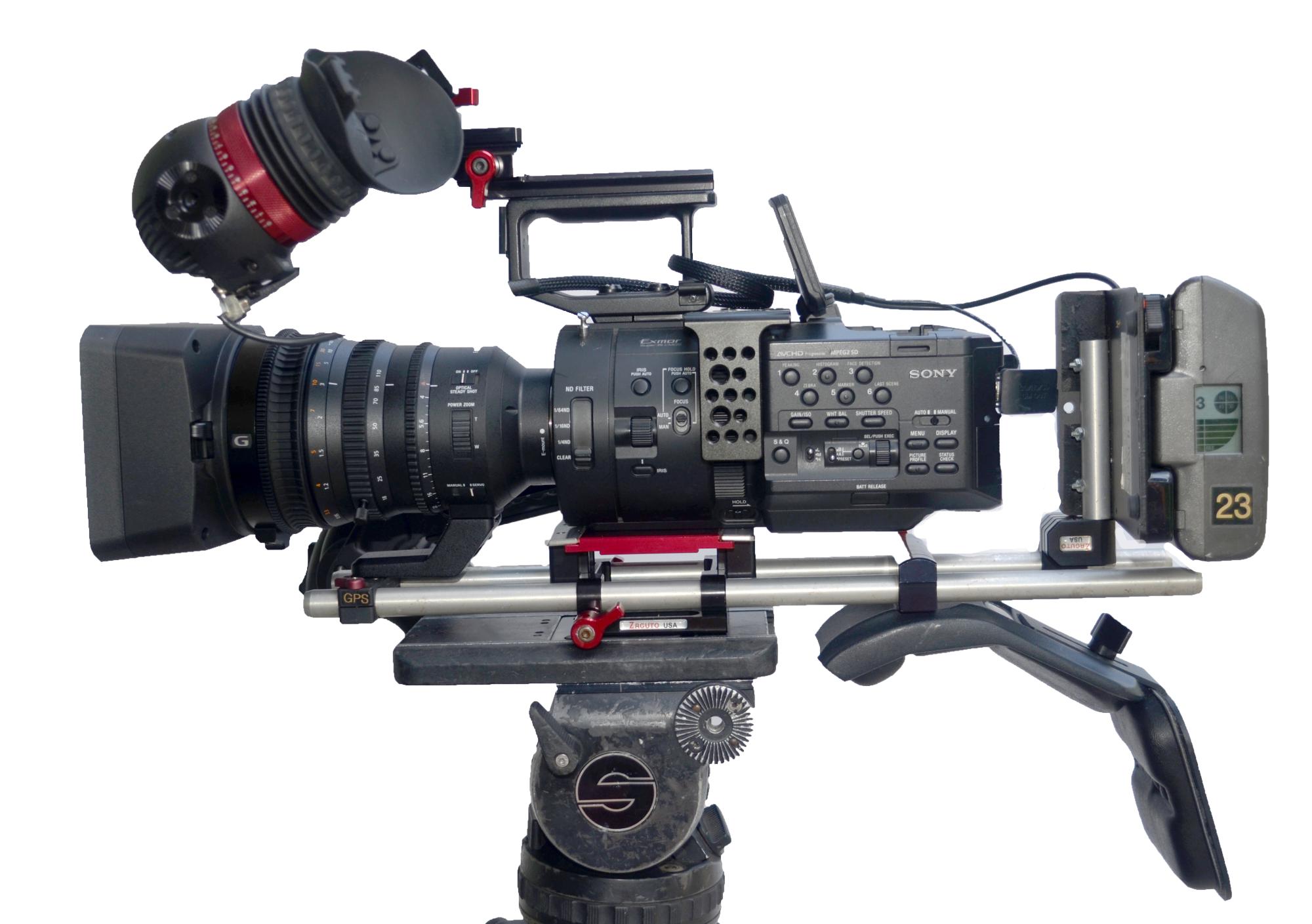 Sony a7R II DSLR Camera Package
The Sony alpha a7R II is a mirrorless 42MP Full-frame EXMOR DSLR camera capable of recording UHD 4K video internally and shooting fast high-resolution stills at a speed up to 5 frames per second. The camera is excellent in low light situations and can be set to shoot stills silently. Available from GPS with your choice of PL-mount, Sony E-mount, or Nikon lenses. Also available is the Sony XLR-KZM XLR adapter for internal 2-channel audio recording and a Tilta handheld camera cage.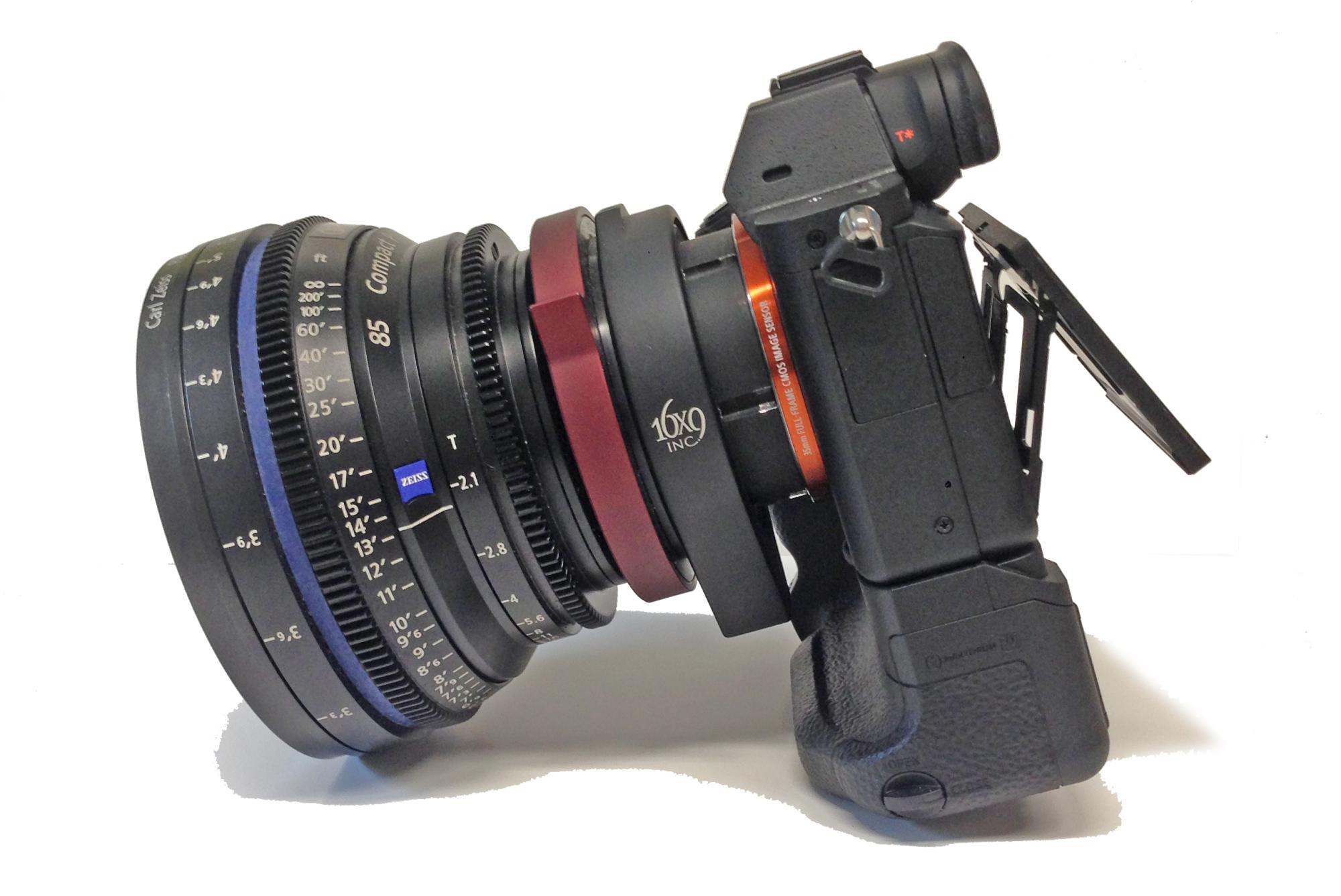 GPS now has a Sony FX6 package available. The FX6 combines a 4K full-frame EXMOR R sensor with a BIONX XR engine for extremely sensitive capture in a range of settings using a base ISO of 800 as well as a ISO 12,800 high-sensitivity mode for low light situations. Features include a touchscreen LCD monitor to easy in navigating the menu and select autofocus points, 15+ stops of dynamic range, auto and manual ND settings, and a handgrip for easier hand-held shooting. Accepts E-mount lenses or PL with adapter.